Get your tracks mastered instantly – during & after your creative process.
FREE trial! Get 3 hi-res masters and try out our new engine!
"I listened to the joints and I really can't say anything against them! They are basically what I am looking for in a mastering...the track is louder, the drums a bit crispier and everything really fine! No clipping nor anything over-compressed or such..." –A hip hop producer on Cloudbounce masters
Time left to claim your free masters:
LAUNCH GIVEAWAY
To celebrate our new engine launch, you can WIN audio gear from Genelec, Oek Sound, Reveal Sound & Acon Digital
Read More & Enter
Our totally revamped mastering engine is here. This time we rebuilt everything from the ground up – only to give you even higher quality sound, a wider range of fine-tuned options, and an enhanced user experience with updated features. We applied the latest in AI algorithms and adaptive DSP technology to provide the highest quality sound engine up to date.
Bounce back and forth during your music-making sessions to learn how your songs will sound mastered, enhance your archive of songs and sounds, and do your final mastering with consistently great results – affordably. Now is the perfect time to take it for a spin – for free. The keys are on the table.
With CloudBounce 2.0 you get:

1. The most bang for your buck with the highest sound quality and affordable price

2. Get to preview any section of your track before purchasing – for free

3. The widest range of mastering options to fit any genre

4. The niftiest track editing, publishing and sharing features available

5. Real humans in the customer support always there for you


We help to finalize your mix – during and after your creative process
CloudBounce is available 24/7. Wherever you go, you can quickly run all your mixes and even rough demos through our service and get a sense of how your songs will sound when mastered.
With our new engine, you get to enjoy the benefits of world-class digital signal processing and the latest intelligent algorithms. Also, you get a purposefully crafted selection of mastering options to tweak the sound to your liking. For truly transparent decision-making, we always prepare a free full length track preview of every song you upload. We also provide a cloud-based sharing system, so when you're ready, you can share your music easily directly from CloudBounce, and you won't need other third-party music services to share your music.
Get the best value, for the best price:
Affordable – only $10.90 / master
24 Bit Wav + 320 kbps MP3 for the same price (no additional cost)
Adaptive audio processing
Choose from variety of options
Beautiful, shareable player page (think Soundcloud)
Lifetime cloud backup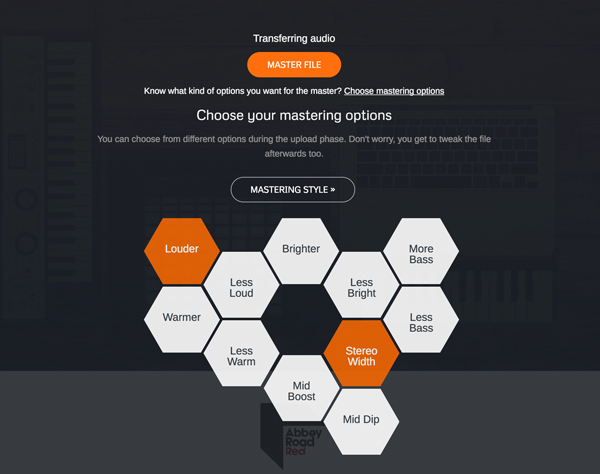 Ready to start mastering? Try it out for free:
Sign up
Who benefits from mastering by CloudBounce?
We offer a high-quality online mastering service for anyone who makes music and wants to have it mastered quickly, cost-effectively, and in a way that lets the user be in control of the final result. Our service is meant for all musicians, artists, producers, and record labels beyond genres and musical tastes. In other words, if you make music and need tailored high quality final polishing for it for affordable prices, our service is for you.
CloudBounce is a quick and helpful tool to aid you during your music production process as a whole. Use our mastering for help during mixing, sample enhancement, final mastering and more. Bounce back and forth to decide how close to ready you really are. CloudBounce provides a fast and super convenient way to get your songs mastered 24/7 - with lossless quality.
Several masters run through our new engine even convinced producers so well that in several cases, they were not able to tell the difference between a CloudBounce master and a commercial one. You decide for yourself.
The New Engine
With the new 2.0 version engine, we are able to cater to the most musical styles out there, providing clear, warm, and pristine sound quality. Not forgetting the demands for loudness set by contemporary musical styles such as EDM.
Don't take our word for it, try it out yourself.
TRY THE NEW ENGINE OUT.

Drop a WAV, AIF or an MP3 file below and hear the results for yourself. You will get a full length track preview (that's right, no snippets from here and there, but the real thing in full length).

Please upload files that have not been already limited for optimal results.
Have your music mastered immediately during & after your creative process.
CloudBounce is your mastering tool that is available 24/7 wherever you go.
Please upload a Wav, MP3 or Aif file.
Upload instructions: Please leave -3dB to -6dB headroom in the file before uploading.
Only $10.90 for a 24 bit WAV master.
Try it free, upload a WAV, AIFF or MP3 file.
"With a decent mix down and the appropriate mastering settings, you're probably going to like what you hear ... Even an annual CloudBounce subscription with unlimited masters costs less than a suite of high quality plug-ins or an actual mastering session."
M. Smith, Resident Advisor
Uploading your file. This will only take a moment. Grab a coffee.
Preparing file for upload
%
Feel free to click on the Master File button, mastering will start when the file has been uploaded.
Master file
Know what kind of options you want for the master?
Choose mastering options
Welcome to the mastering room
Status
Waiting in the queue...

Track mastered successfully. Take a listen, please!
Do you want to tweak the sound a little bit?
See the post-mastering options to change the tone
Edit This Master
Once you like the results, please login or sign up to purchase the track
Login
Sign up
AND TO CELEBRATE OUR LAUNCH
Win awesome audio gear from
Genelec, Acon Digital, Oeksound and Reveal Sound
All users who sign up before April 30, 2017 are entered into the giveaway. Our team will pick 3 winners, who will get one of the following:
2x Genelec 8010A Studio monitors + carry-on bag AND 1 x Soothe VST plugin from Oeksound [$739.00 value]
1 x Reveal Sound Spire VST Synth AND 1 x Soothe VST Plugin from Oeksound [$348.00 value]
1 x Acon Digital Restoration Suite [$100.00 value]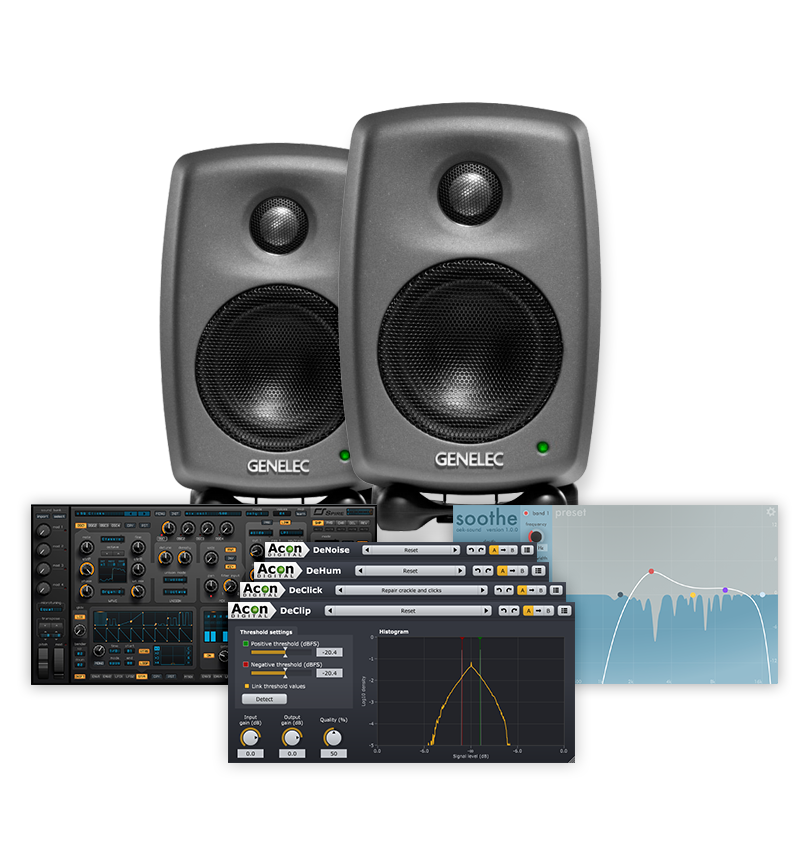 See what other people say about us
Used by musicians, bands and studios in over 80 countries.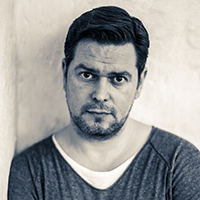 "I've seen and heard pretty much every mastering service there is, both man-made and automated, even done quite a few myself, but after having tested Cloudbounce I was left my jaw open: pretty damn good job, guys. Really, really nice. Open, defined, easily translatable to all listening environments from phones to tablets and beyond. Gaming companies and fellow musicians, take note!"
Petri Alanko (Composer & Producer @ Remedy Entertainment)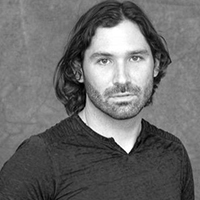 "I used www.cloudbounce.com for one of our latest tunes and the quality is there. I think its a great service for new producers to get their work mastered at fair price."
Kevin Somos (Local Heroes)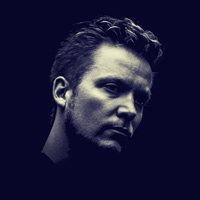 "I put all the demos I get into a playlist but sometimes even a good track might go unnoticed if it's very low volume. CloudBounce offers an easy and affordable option to ensure your demos will be heard, like literally."
Timo Juuti (Label Founder, Youth Control)
GRAB YOUR FREE MASTERS
Get that professional sound for your tracks, instantly.
Sign up
Adaptive audio processing
Choose from variety of options
Beautiful, shareable player page (think Soundcloud)
Lifetime cloud backup
24 bit WAV + 320 kbps MP3 for the same price
+ Tons of free content (DAW templates, VST presets, Music Production guides)