A CRASH COURSE IN MIXING
written by Janne 'Fanu' Hatula
10252 downloads already.
Ever wanted to get practical knowledge on how to mix better? Wondering how the professionals do it?
You are in luck, as we teamed up with Janne 'Fanu' Hatula to bring you
this free e-book that helps you take your mixing game to another level.
53 pages full of golden advice from a professional mixing and mastering engineer.
Proceed to Download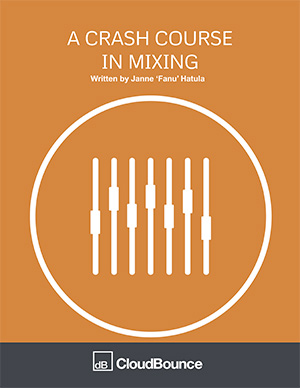 When you want your mixes sounding great, this guide will come in handy. Jam packed with tips and know-how from over 20 years of music production experience. Learn how to mix drums, bass, vocals, and what to do on the master channel by downloading this 53 page e-book today.
Download The Crash Course In Mixing e-book
Sign up to access the download.
What our users think about CloudBounce
Trusted by music producers in 60+ countries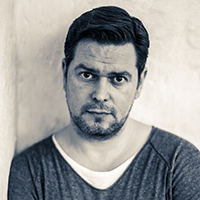 "I've seen and heard pretty much every mastering service there is, both man-made and automated, even done quite a few myself, but after having tested Cloudbounce I was left my jaw open: pretty damn good job, guys. Really, really nice. Open, defined, easily translatable to all listening environments from phones to tablets and beyond. Gaming companies and fellow musicians, take note!"
Petri Alanko (Composer & Producer @ Remedy Entertainment)