CLOUDBOUNCE AND TRACKTION PRESENT
Black Friday Special:
Unlimited Mastering for a Year only $199.99
Save 65%

Huge 65% discount on our best plan. All Tracktion users can now benefit from CloudBounce mastering – seamlessly integrated into your creative process. On top of mastering you get unlimited cloud backup and beautiful, shareable track pages. Now you have your masters at hand wherever you go, and you can share them directly with labels, fans and DJs.
Get Unlimited Mastering for $199.99
Powerful tool to help during the creative process
Have you realised what a powerful mastering solution is hiding in plain sight within T7 Digital Audio Workstation? As a Tracktion T7 user you can directly benefit from CloudBounce's cutting edge 24-bit hi-res mastering technology, and enjoy the seamlessly integrated creative process. Commercial level sound is only 2-clicks away, day and night.
In addition to making final masters of single tracks and remixes, you can use CloudBounce as the most flexible referencing tool for mixing, enhancing sample sound quality and much more. With CloudBounce, you always get unlimited cloud backup and beautiful, shareable track pages. From EDM to rock and beyond, finalise and listen to your music everywhere you go. Enjoy sharing your music with confidence 24/7.
How does it all work
After we have received your audio file, our mastering engine analyzes it and applies just the right amount of various audio processing ingredients to make it sound powerful and crystal clear.

This is made possible by new technology that employs machine listening, classification and different audio processing tools such as a compressor, EQ, limiter and stereo imaging.
---
---
You will be able to hear the difference in minutes, after which you either purchase the final master or tweak it with a few simple choices.
Try it for free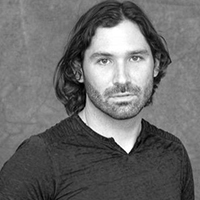 "I used www.cloudbounce.com for one of our latest tunes and the quality is there. I think its a great service for new producers to get their work mastered at fair price."
Kevin Somos (Local Heroes)
---
Ready to unlock the awesome?
Sign up